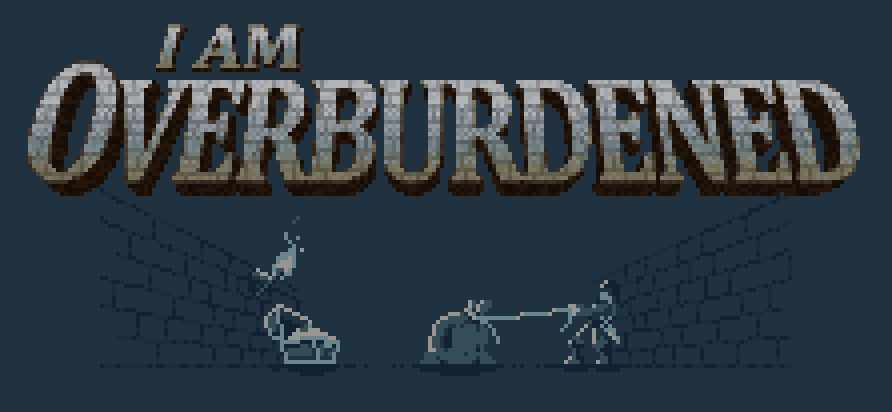 I Am Overburdened
I Am Overburdened, happy holidays!
---
No big updates this time, but I wanted to post an entry to wish everyone happy holidays, a fun-filled winter and most importantly an awesome new year :)
Plus I'm sharing some info nuggets about the upcoming Overburdened update.
Artifacts
Progress is steady on the development of the expansion pack. I've finalized all the new items (+17, totaling at 139) and I'm really proud of the results. Many became pretty extreme :D Hopefully with their inclusion fresh strategies will emerge.

Flying to safety

Knocking back your enemies

Combusting your surroundings


Let me know what you think.
Since we are close to the end of the year (and the decade :O) I'm going to spend most of my time with my family so I may become a bit dormant and disconnected, but I will check on itch every now and then.
Thank you for being the awesome and supportive community you are :)
Take care and again have a wonderful holiday!